What are
Ceramic Implants?
A ceramic dental implant is an artificial tooth replacement that is made of a material that looks and feels like natural teeth. Oral surgeons adjust the artificial tooth in the jawbone where it'll replace a missing tooth or fill the gap between two teeth.
Dentists recommend ceramic dental implants because they are stronger than natural teeth and more stable than dentures. They also have a minimal risk of fracture compared to other types of implants.
Undoubtedly, ceramic dental implants are a long-lasting solution to replace missing teeth. The process involves placing an artificial tooth in your mouth and re-cementing the implant into your jawbone.
Thinking About Getting
Ceramic Dental Implants?
You're making the right decision! However, finding reputable dentists who can help you get ceramic dental implants can be challenging. Our team can examine your dental condition and guide you on getting these dental implants.
Here's all you need to know about our dental implant services.
The Benefits

Of Opting For Ceramic Implants
Losing natural teeth can be a nightmare. Fortunately, ceramic dental implants are here to save the day. These implants are made from high-quality ceramic and are less likely to break than other types of dental implants. They can also be placed in the mouth without any surgical complications, making them a safe alternative.
Ceramic dental implants are more durable than traditional ones, which means they will last longer, even if they are exposed to more wear and tear. It means you won't have to worry about replacing them again in the future. Ceramic dental implants also have the benefit of being better at healing, which can help you get your smile back in no time.
A ceramic implant is less expensive than traditional bone grafting and bone replacement options, which means more people can afford them. These implants have no rejection risk, which means you won't have any issues with infection. You can also clean ceramic implants easily, which can prevent the unpleasant taste from plaque buildup.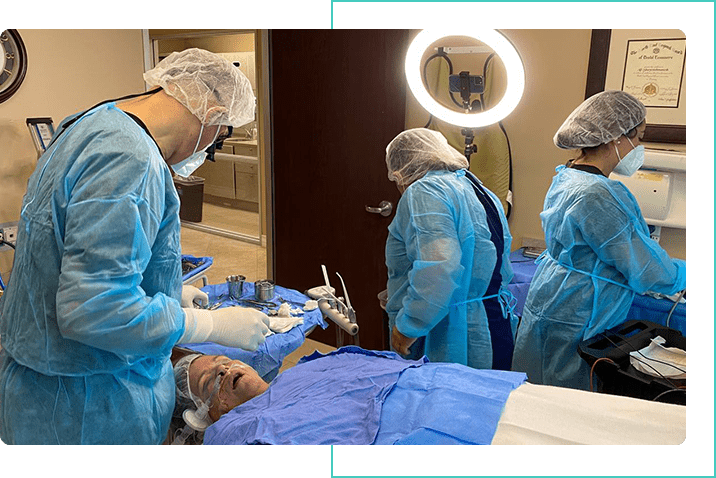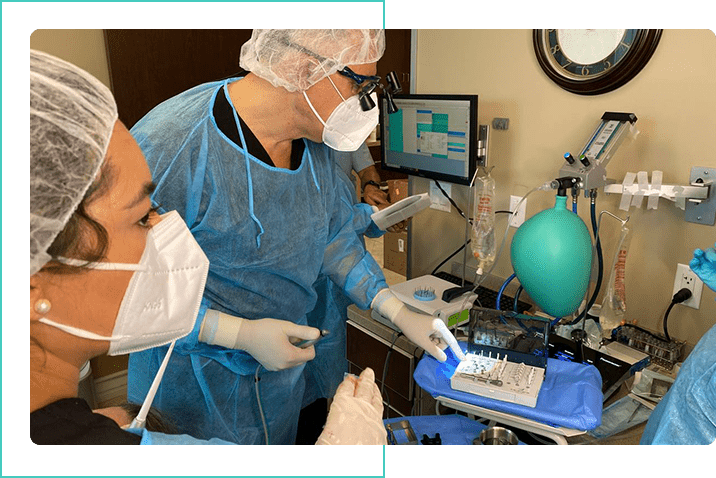 Different Factors That Affect The Cost Of
Ceramic Dental Implants
The cost of ceramic dental implants is dependent on several factors, including the size of your mouth, the number of teeth you want to replace or restore with an implant, and the type of tooth you're replacing. The total costs also depend on the type of procedure and the materials used in your implant.
We understand that assessing the cost of ceramic dental implants can be challenging without technical knowledge. If you need assistance in calculating the exact cost, consider visiting our dental clinic. Our dentists will provide extensive medical consultation and offer an affordable ceramic dental implant package.
Why Should You Choose

Our Dentists

?
Want to get ceramic dental implants? You've come to the right place! Our oral surgeons provide top-of-the-line dental services for our clients in Mission Viejo. Our dentists will thoroughly analyze your teeth's condition and inform you about your medical options.
Our team of dentists consisting of Dr. Al Manesh will ensure you can get your teeth and your smile back without any hassle. Dr. Al Manesh is a reputable dental surgeon who has been providing dental services to clients for over two decades.
He understands the significance of modern medical techniques and aims to incorporate the latest technology to provide top-notch dental care to his patients. As an experienced periodontist, he can conduct various implant and gum surgeries, like all on 4 or all on 6 implants.
We've got a state-of-the-art dental clinic where we can conduct various oral healthcare procedures. We've installed a CBCT machine that helps us conduct digital imaging and helps our dentists measure the exact implant size our patients need. Rather than going to different imaging centers, you can get accurate 3D images of your bones from our dental clinic to save time and money.
Also, we understand that medical procedures can become a financial burden for our clients and this is why we provide free digital imaging services for clients who decide to get treated at our dental clinic. Our team of dental surgeons offers various services, including periodontal disease treatment, debridement, root planing, scaling, and much more.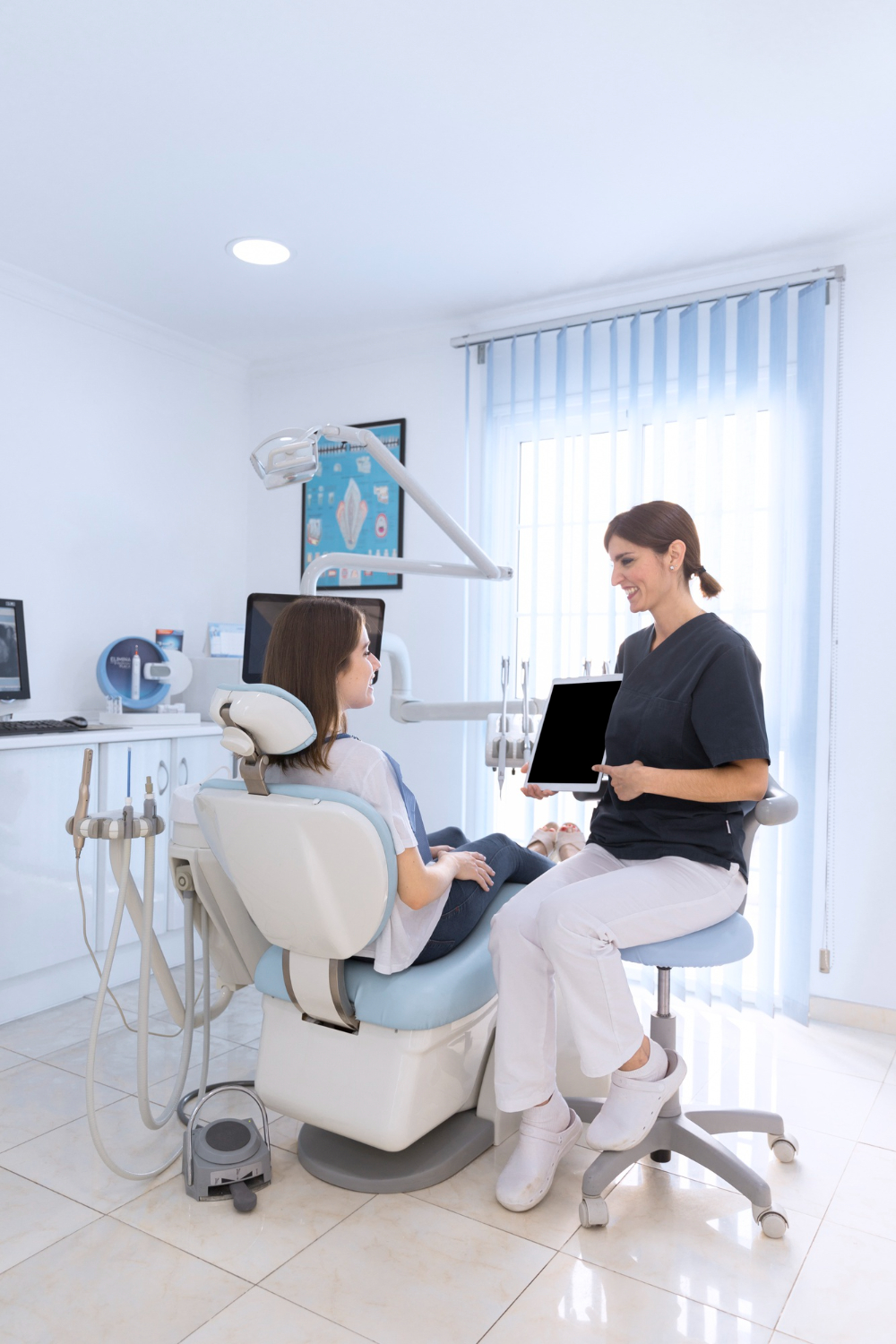 Connect With Our
Experienced Oral Surgeons

In Mission Viejo
At Mission Dental Implant Center, we know how crucial it is to have a dependable dentist. That's why we offer our patients the most advanced ceramic dental implant services in Mission Viejo.
Our experienced dentists are skilled at performing ceramic dental implant procedures, and we offer a wide range of services to help you get the most out of your implant experience.
We know that replacing missing teeth can be a big step forward in your life and we want to ensure it's an easy one. Your first appointment will include an evaluation of your oral health and a recommendation for the best treatment option for your specific oral health requirements. We'll also discuss what to expect from the procedure itself, including recovery time and post-operative care.
Our team of highly trained dentists, led by Dr. Al Manesh, has extensive experience in dental implantation. Our experienced team will work with you to find out what you want from your new teeth and how we can best help you achieve that goal. We believe that every patient should have access to top-quality oral healthcare, and we are devoted to helping you feel comfortable during your visit to our clinic.
We pride ourselves on providing the best oral surgery services in Mission Viejo. Our team of highly trained surgeons is here to help you get ceramic dental implants, whether it's a single tooth or an entire set of teeth.
We are committed to providing the highest quality of dental care you deserve, with a focus on personalized patient care, state-of-the-art technology, and financial well-being. We also offer teeth whitening and other forms of cosmetic dentistry in addition to more traditional treatments like crowns and bridges.
So, what are you waiting for? Contact our team for more information about our ceramic dental implants.