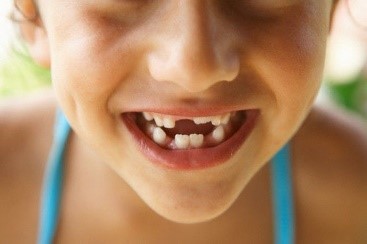 Sure, kids with missing teeth can look really cute. However, for adults, losing a tooth can be traumatizing. It affects
There is so much social stigma attached to having missing teeth. Didn't you brush your teeth? Did you eat too much sugar? Are you too poor to see a dentist regularly?When you are missing a tooth, it makes you self-conscious and afraid that people are judging you. It doesn't matter if the truth is that you had a dental infection that was caused by a general dentist who did a filling improperly, or if an endodontist didn't get your root canal right the first time. All that you and other people see is that big hole in your mouth. So, what can you do? Do you just leave the space empty, or drill into two other teeth and put a bridge? There is a better option.
Dental implants enable people of any age to look younger and feel more confident. No more worrying about someone seeing that you have a tooth missing or having to deal with a removable partial. A dental implant is just like your natural tooth. You don't even think about it once you have it. You can eat, talk, and smile naturally.
Today's dental implants offer you a permanent dental solution that will last a lifetime. You can choose from traditional titanium or holistic ceramic zirconia options, too. No matter which option you choose, the most important thing is to find a dental professional who is experienced in placing implants. Be wary of general dentists who have only placed a handful of implants on an occasional basis. You want to choose a doctor who does implants every day and who has done them for years.
Dental implants are considered a surgery, so most patients will want to choose a doctor who is skilled in performing surgery not their regular general dentist. That's a smart choice because research studies have shown that the long-term outcome of dental implants depends primarily on the experience level of the doctor placing them. No one wants to go through the time and expense of getting a dental implant, only to have it fail. However, implant failure is not uncommon when the doctor doesn't do the proper health assessment, pre-surgical planning with CT scans, and bone grafting when necessary.
Patients from all over the U.S. and from around the world choose Dr. Al Manesh, a periodontist and dental implant specialist at the Mission Dental Implant Center in Mission Viejo, California, because he has over 20 years of experience placing dental implants. In fact, it is hard to find any other doctor who has placed as many implants as Dr. Manesh has over 7,000! Dr. Manesh has also placed more ceramic zirconia implants than any other doctor on the West Coast. Ceramic zirconia implants are arguably the most popular implant option at his office since they provide superior appearance and biocompatibility compared to titanium implants. In the interest of patient safety, Dr. Manesh utilizes all of the latest diagnostic technology, including CT cone beam scans, to ensure the optimal placement of your implant. Dr. Manesh is also an active lecturer and dental implant instructor, training other dentists how to place implants.
There is no substitute for skill and experience when it comes to dental implants. With Dr. Al Manesh and Mission Dental Implant Center, you get both. Dr. Manesh is not only a skilled expert; he is also patient and is always willing to answer all of your questions. His staff goes the extra mile to make sure that you are comfortable and satisfied every step of the way. Most dental insurance is accepted and payment plans are also available. What are you waiting for? As an adult, you won't be growing a new tooth, so dental implants are the next best option. Call (949) 364-2935 or visit the Mission Dental Implant Center website today for more information: www.missionimplantcenter.com