Periodontal (gum) disease can be a very aggressive infection: Left untreated, it can destroy the vital periodontal structures that protect teeth and maintain their attachment to the jaw. The end result  tooth loss harms both your health and appearance.
Controlling gum disease and ultimately restoring health and appearance to damaged gums and tooth-supporting bone requires aggressive treatment—sometimes even surgical measures. Periodontal (gum) surgery treats moderate to advanced disease.
What is periodontal surgery?
---
Periodontal surgery is treatment for any gum disease that remains after your dentist has cleaned your teeth. Gum disease is caused by the germs (bacteria) which live in your mouth. The bacteria stick to your teeth, irritate the gums and make them bleed. Gum disease can eventually destroy the gum and bone which support your teeth. You will have already received some treatment for your gum disease. This would have included teaching you how to clean your teeth thoroughly to remove the germs (plaque) above the gum. The dentist or hygienist will have cleaned (scaled) your teeth to remove tartar and plaque above the gum. But you still have some gum disease remaining which needs periodontal surgery to treat the gums and surrounding teeth and bone.
Who's a good candidate for gum surgery?
---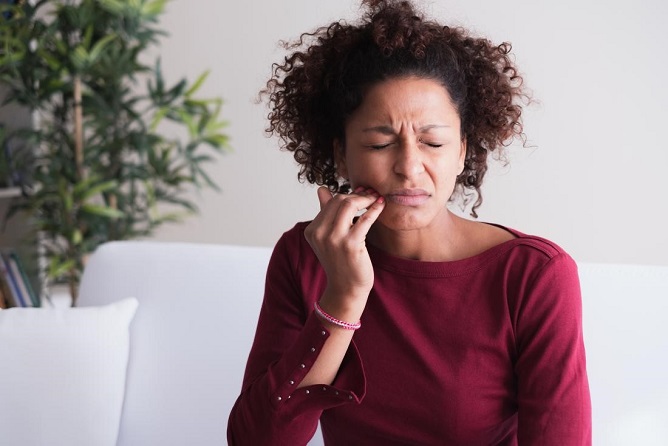 People with severe or advanced disease around their gums and the tissues that support their teeth are usually candidates for periodontal surgery.
If you have gum disease, your symptoms might include:
gums that are swollen, red, or bleeding
deep pockets that form between your gums and teeth
loose teeth
pain when chewing
bad breath
gums that recede or pull away from your teeth
Your doctor will let you know if you could benefit from periodontal surgery. Your dentist might recommend more conservative treatment approaches if your gum disease isn't advanced.
Preparation
---
A couple of weeks before your procedure, you may need to stop taking certain medications, such as aspirin (Bayer, Bufferin), pain relievers, and blood thinners. Most dentists advise not smoking or drinking alcohol at least 24 hours before the procedure.
Your doctor might give you an antibiotic to take before your procedure to lower your chances of developing an infection.
You should also arrange for someone to take you home after your procedure is finished. The anesthesia, sedation, or other medications you'll receive during the procedure might affect your reaction times. That means it may not be safe for you to drive afterward. Follow your doctor's specific instructions on how to prepare for your surgery.
Procedure
---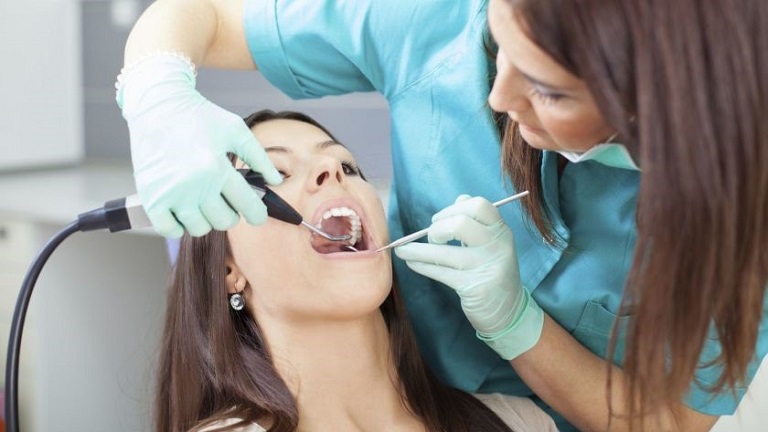 If the infection has caused deep periodontal pockets (5 mm or more) or has settled beyond the reach of manual scalers, then gum surgery may be needed to access, clean and repair the diseased areas. The procedures are usually performed with local anesthesia, sometimes supplemented with other sedation methods. Special cleaning instructions will be given to protect the site from further infection, and any minor discomfort after the procedure can usually be managed with anti-inflammatory medication (like ibuprofen) for a few days.
Gum Surgery Types
---
Chao Pinhole® Surgical Technique
For patients with gum recession, many doctors have begun to offer the Chao Pinhole Surgical Technique. This is a less invasive alternative to a traditional gum graft and allows your dentist to lift your gum tissue through a pinhole in your gums. The Chao Pinhole Surgical Technique does not require incisions or stitches, which can expedite your recovery time and minimize your level of discomfort.
Cosmetic Gum Contouring
Gum contouring, also known as a gum lift, is a surgical cosmetic procedure for patients who are unhappy with the size and proportion of their gums. Your dentist can conservatively reshape your gums with a laser or a conventional scalpel to help your teeth appear more prominent and restore balance to your smile. Many patients choose gum contouring as part of their cosmetic dentistry treatment to achieve the most comprehensive results.
Crown Lengthening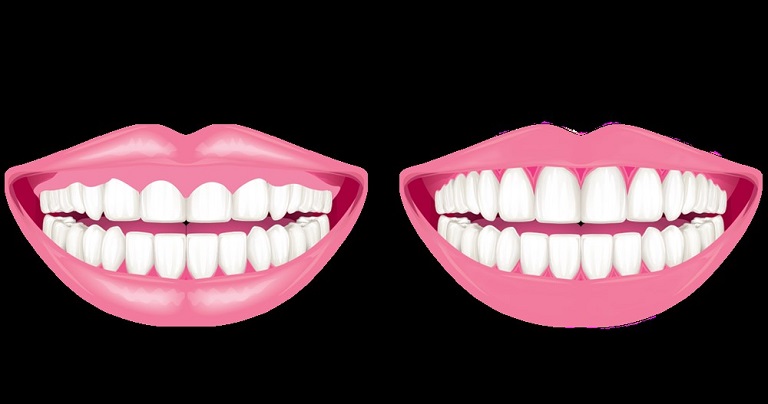 If you are receiving dental crowns  but do not have enough exposed tooth surface to attach your crowns, your dentist may recommend crown lengthening. Similar to cosmetic gum contouring, this simple procedure can be accomplished with a laser or a scalpel and can help your teeth appear longer and more prominent. Undergoing a crown lengthening prior to dental crowns can help reduce the risk of a crown falling off and give you more room for proper oral hygiene. Crown lengthening can be performed to meet both aesthetic and restorative needs.
Frenectomy
Appropriate for both adults and children, a dentist can perform a frenectomy to remove the connective tissue known as the frenum, which attaches the upper or lower lips to the gums. This tissue can cause functional and cosmetic concerns for patients. For example, an enlarged frenum can cause a gap between the two front teeth or affect your speech. The frenum can be removed with a scalpel or a laser, which can reduce your surgery and recovery time.
Impacted Tooth Exposure
If a tooth is trapped underneath the gums, a dentist can perform an exposure and bracketing of the impacted tooth. During this procedure, the dentist will lift up the gum at the impact site to expose the tooth. After accessing the impacted tooth, he or she will place a bracket around the tooth to gently force it into proper positioning.
Laser Gum Surgery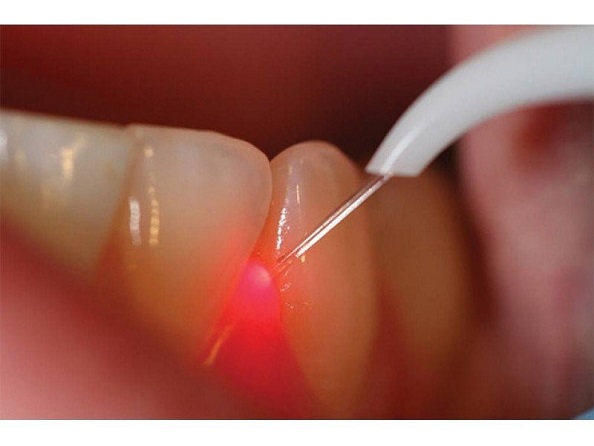 While a traditional pocket reduction surgery can help you achieve healthier and better-looking gums, many dentists now offer the Laser Assisted New Attachment Procedure, or LANAP®. During LANAP surgery, your dentist will use an FDA-approved laser to perform minimally invasive gum surgery and access infected gum tissue without incisions or stitches. The laser will precisely target infected gum tissue without damaging surrounding healthy tissue and break down bacteria to prevent future disease. The LANAP laser also promotes tissue growth and can help your gums properly reattach to your bone.
Pocket Reduction
This treatment for advanced gum disease is also known as gingival or gum flap surgery and may be necessary if you have periodontal disease that does not respond to scaling and root planning . After removing the plaque and tartar from your teeth, your dentist will create an incision on your gums to access the underlying tooth structure. He will then remove the infected gum tissue, address any bone damage, and remove bacteria that can cause future gum disease.
Soft-Tissue Grafting
Soft tissue grafting, also known as a gum graft or gum regeneration, may be a good option for patients who have receded gum tissue as a result of gum disease. During this procedure, your dentist will take a piece of tissue from your palate or another part of your mouth to restore it around the tooth. Adding tissue to the infected areas can help prevent further damage and reduce sensitivity.
Flap surgery
With this common procedure, surgeons make small cuts in your gum and lift a section of tissue back. Then, they remove tartar and bacteria from your tooth and from under your gums. The gums are sutured back, so the tissue fits firmly around your teeth. Once you heal, it will be easier to clean areas on your teeth and gums.
Bone grafting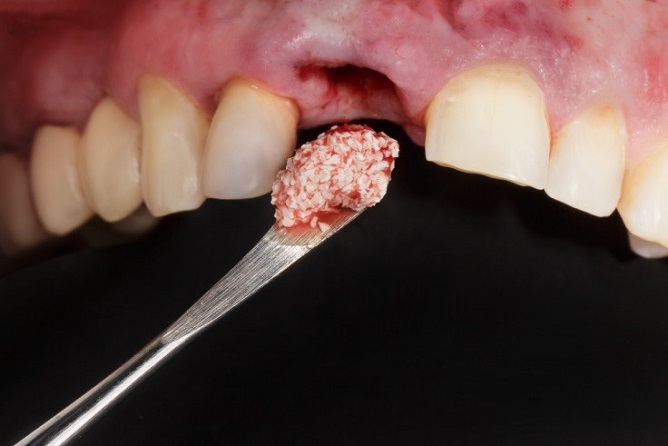 If gum disease has damaged the bone surrounding your tooth root, your dentist might have to replace it with a graft. The bone graft can be made from small parts of your own bone, a synthetic bone, or donated bone. This procedure helps prevent tooth loss and may help promote natural bone regrowth.
Guided tissue regeneration
This technique involves placing a small piece of material between your bone and gum tissue to allow bone to regrow.
Proteins
Sometimes, surgeons apply a gel that contains special proteins to the diseased tooth root. This can encourage healthy bone and tissue growth.
Recovery and aftercare
---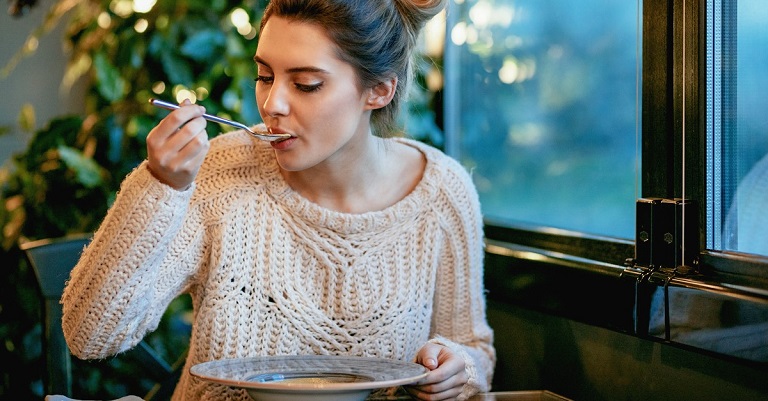 Your recovery depends on how severe your disease is, your overall health, and the type of procedure you had. Follow your dentist's instructions carefully. Typically, you can expect to have some minor bleeding and discomfort after any kind of dental surgery. You should be able to resume many normal activities about a day after your procedure.
Smoking can interfere with how your body heals after surgery. Try to avoid this habit for as long as possible after your periodontal procedure. Here are some tips to help you avoid cigarettes. Your dentist might ask you to use a special mouth rinse or take an antibiotic after your surgery. You might not be able to brush or floss in certain areas of your mouth until they've healed.
Many doctors recommend eating soft foods for a week or two after the procedure. Some examples of suitable foods include:
Jell-O
pudding
ice cream
yogurt
scrambled eggs
cottage cheese
pasta
mashed potatoes
A person can aid recovery by:
avoiding flossing or brushing at the treatment site
using a special mouthwash which controls plaque build up
taking antibiotics to reduce the risk of infection
avoiding strenuous exercise
avoiding foods that are hard to eat
The healing process is often quick, taking 1 to 2 weeks for the mouth to heal fully but may take longer. People can take over-the-counter (OTC) pain relievers or prescription medications to help manage any discomfort.
Most people can return to work the following day. A person will probably have a follow-up appointment with their dentist after surgery to check the healing process is progressing as it should. The dentist may also remove any stitches if necessary.
What are the benefits
---
By lifting the gum away from the teeth your surgeon can see the roots better and perform more thorough cleaning and plaque removal, allowing him to control the gum disease better. By reshaping the gum your dentist can make it easier for you to clean the teeth and maintain better gum health. However, the result of the surgery will depend on how well you continue to brush your teeth in the future and how severe your disease was at the start of treatment.
Are there any complications?
---
Complications of gum graft surgery are minimal and uncommon.
It is, however, possible that people may experience the following:
bleeding gums
swollen gums
teeth feeling looser (though this should only be temporary)
sensitive teeth
spaces appearing between the teeth
infection
When to seek help
---
Consult a dentist if prolonged bleeding occurs. People should call their dentist as soon as possible if they notice any symptoms that suggest the gums have become infected after surgery.
Symptoms of infection include:
bleeding that continues for over 20 minutes, despite applying pressure
unexpected pain, swelling, and bruising
fever and pus
Are there any other alternatives?
---
No treatment: The result of not having treatment will depend on how severe your gum disease is. With no treatment the gum disease could get worse, your teeth may become painful and you may lose your teeth sooner. Regular scaling: (cleaning) by the dentist or hygienist. This may still be necessary after the surgery, but it is usually needed on fewer teeth after the surgery. Extraction of some teeth: Removal (extraction) of teeth may be an acceptable alternative if your gum disease is severe. This may mean that you need replacement teeth such as a denture or bridge and you may need to return to your own dentist for this treatment. Some people find it easier and more enjoyable to eat with natural teeth than a denture. However, if your front teeth have a poor appearance a denture may look better. Extractions would reduce the time spent treating your gums now and in the future.
Cost
---
The cost of periodontal surgery varies greatly depending on the type of procedure and the severity of your disease. Talk to your doctor if you can't afford the procedure. It's also important to remember that prolonging treatment can lead to more complex and expensive therapies in the future.