If you're considering dental implants then you're probably well aware that the success rate for this dental procedure is relatively high at well in excess of 95%. However, that still leaves 5% of all dental implant placements which fail.
Failed dental implant options depend on which type you experience. For example, you can treat peri-implantitis by cleaning your implant. If you begin to develop the disease, make sure to focus on better oral hygiene. If you experience damage or stress to your bone, the first step is to remove the inflamed tissue around the implant. From there, a bone graft may be necessary. Subject to the level of damage within your mouth, you may need a crown removal and replacement.
Why Do Dental Implants Fail?
---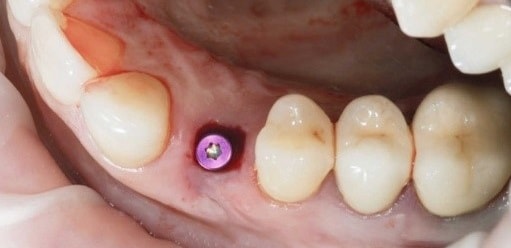 Dental implants are considered the most natural looking and permanent replacement for missing teeth provided they are placed by an experienced dentist. Knowledge and skill in placing implants only comes from years of post graduation study and isn't something that can be learned in a weekend course.  There are numerous reasons why an implant dentistry procedure may fail, but some of the most common reasons include:
Mistakes By The Dentist/Oral Surgeon
Whether it's from inexperience or just poor planning, a bad dentist or oral surgeon can make the dental implants process more prone to complications and failure. The operation requires an experienced and trained dentist, who takes time to know your conditions and takes precaution throughout the placement.
Poor Healing Times and Recovery
If you're not healing quickly, you're more likely to develop an infection or suffer from some kind of complication that leads to dental implant failure.
Bad Oral Hygiene
Poor oral hygiene after getting dental implants could lead to problems with recovery and osseointegration.
Gum Disease and Peri-Implantitis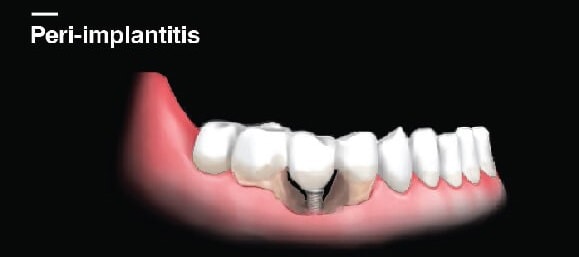 Oral bacteria in the mouth can cause periodontal disease, which can result in failure. In particular, patients need to watch out for peri-implantitis, which affects the gum tissue around a dental implant.
Risk factors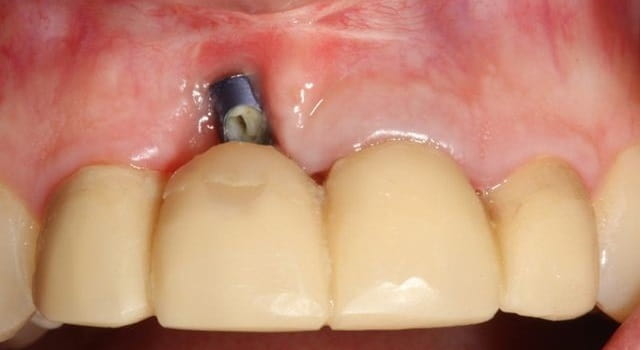 While peri-implantitis and failed osseointegration are two leading factors, other reasons for failure are as followed:
Diabetes
Inadequate jawbone
Location in mouth
Medications
Preexisting medical conditions, including cancer
Smoking
Teeth grinding
People who have chronic health conditions such as diabetes, autoimmune disorders, cancer, and osteoporosis may have a higher risk of implant failure. Even someone with periodontitis may be more susceptible to peri-implantitis, which can increase the risk of bone loss and post-surgical infections.
Failures may also happen if you have an inadequate jawbone for the implant to adhere to. Because the bone supports the tooth and the implant fuses with the jaw, a dentist must evaluate you beforehand. Most often, people complete bone regeneration before the surgery if there is not enough bone present.
If you don't brush and floss on a daily basis, it can lead to peri-implantitis and other gum diseases. The location in your mouth can also affect the success rate, as teeth further in the back of your mouth undergo more stress from chewing, which can cause your teeth to fail quicker.
Smoking can trigger a failure, and if you are a classic teeth grinder, the constant rubbing can take a toll on your new pearly whites. Grinding places stress on the implants and causes them to fail.
How To Tell If Your Implant Is Deteriorating
---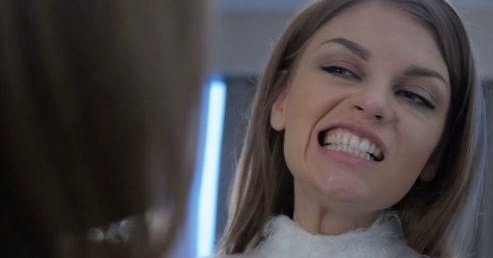 Several tell-tale signs can help you understand when your dental implant is no longer serving its purpose. Whether from a chronic disease, inconsistent oral hygiene practices or another factor, you may feel severe pain in or around your implants, and your gums may be swollen or inflamed. Another way to tell is if you have a loose implant.
Management Of Dental Implant Failing
---
Dental Implant Removal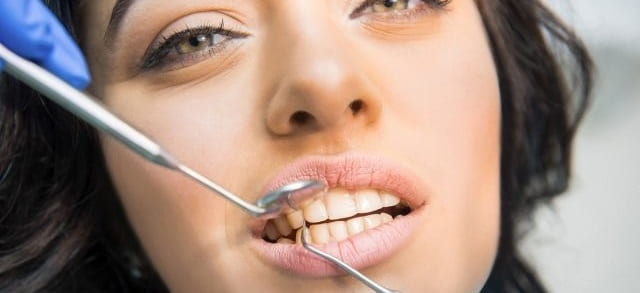 Failed implants must be removed and replaced to prevent serious effects to occur. This means, the affected area must be repaired after removing the implants, then a new one will be positioned appropriately. However, the entire procedure can be a difficult and tedious process since the implants tend to fuse and integrate to the bone surrounding it. Because of this, it is important to disrupt the bone that will remove the failed implant.
To remove failed dental implants, there are two techniques that need to be done. One of these methods involves the use of a trough bur, which is a cutting instrument. This tool is designed to cut the bone safely along the implant that has already healed. With this technique, a small amount of bone at around 0.5 to 1 millimeter is cut, which should cause the implant to loosen and become easier to remove.
Upon removal, the region is cleaned carefully and assessed for any other methods required such as bone grafting. This process helps restore any defects on the bone to ensure the success of the removal of the implant. Healthy bone may also need to be removed along the process, which is not as painful or traumatic. Keep in mind, though, that excessive heat may be produced in cutting the bone, and this may impact its vitality. As a result, bone grafting may be necessary because of ital bone loss.
Although this is the older method in removing implants, a newer one is considered as minimally invasive. This breakthrough in implant removal uses tools that will remove the implant right off the bone. With the use of an adapter, this instrument is attached by the surgeon to the affected implant. Then, the adapter is hooked with a high-torque tool and a high-reverse amount of torque is applied to debone and remove the implant from the bone.
In the case of extremely tight implants or very dense bone, there may be a need to cut a few millimeters of the bone to support the removal of the failed implant. The good thing about this technique is there is no risk of removing vital bone, so it is preseved for future need for implant placement.
With all these things in mind, it is best to consult a well-trained and highly skilled oral surgeon who can perform this process of failed implant removal in a safe and effective manner.
Replacing A Compromised Restoration
While implant-supported restorations are more stable and secure than traditional options, they are not designed to last forever. They are subjected to daily wear and tear, which can affect their function. You may need to replace your restoration if you notice:
Significant changes in the fit of the restoration
Chips or fractures in the dental porcelain
A loose restoration
Excessive wear on the surface of the restoration
In most cases, implant-supported restoration can be replaced without surgery. Your dentist can fabricate a new crown, bridge, or denture and reattach it to the underlying abutment. If your restoration fails, contact your dentist immediately. Leaving a missing or damaged restoration untreated can cause more substantial oral health concerns.
Prevent Implant Failure
---
First things first, one of the best ways to avoid dental implant failure is to find a skilled dentist and oral surgeon in your area.
Quitting Tobacco Products
Smoking and the use of chewing tobacco have a number of negative effects on your health. Not only do tobacco products increase your risk of cancer, lung disease, and heart disease, they can also cause slower healing times, gum disease, and tooth loss. That's why it's important to quit using tobacco products before getting dental implants and to continue to avoid tobacco products once your implants are in place.
Practicing Good Oral Hygiene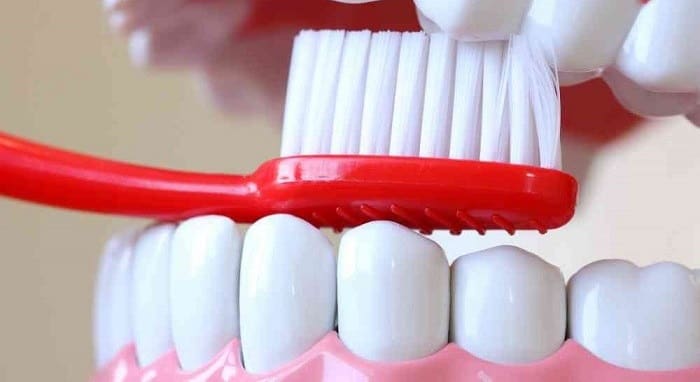 Brushing and flossing are keys to good dental health and successful implant dentistry treatment. Patients should brush at least twice a day and floss at least once a day. Using a proxy brush and superfloss around the implant posts is recommended for optimal dental health.
Attending Visits With Your Dentist
After getting dental implants, you'll have multiple follow-up visits to monitor your progress. Be sure to attend all of these follow-up visits as scheduled. Patients should also feel free to contact the practice as soon as any urgent matters arise. Addressing these emergencies as soon as possible is best for treatment success.
If issues surrounding your implant are identified early, your dentist may be able to save the implant without removing it. You should also attend regular cleanings and examinations at your dentist's office about every three to six months. Your dentist can identify and treat any areas of concern as quickly as possible.