dr. al manesh

periodontist

26800 Crown Valley Pkwy
Suite #425, Mission Viejo,
CA 92691

Office: (949) 364-2935

get directions
MEET THE TEAM
Dr. Al Manesh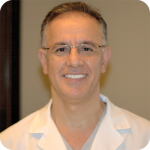 Dr. Al Manesh is founder of Mission Dental Implant Center, specializing in regenerative periodontal care, dental implants, and oral plastic surgery. His passion shows in the quality of care given to each patient. As a surgeon, staying up to date on technology enables him to offer the highest standard of care in what has become one of the most progressive dental offices in Southern California. His use of advanced resources, from laser therapy to 3-D scanning, ensures superior diagnoses and treatment to help restore quality of life. It's no wonder that this dedicated family man approaches life with the same enthusiasm as evident in his love of travel, jet skiing, and more. Dr. Manesh is also a published author who lectures widely, and he is a Fellow of the ICOI and an active member of the ADA, OCDS, AAID, AAP, and the AO.
Dr. Khanh Nguyen

Dr. Khanh Nguyen, known as Dr. Connie to her patients, completed her undergraduate studies at University of California, Irvine, earning her B.S. in Biology. She went on to earn her D.D.S. degree at University of California, San Francisco. Following dental school, Dr. Connie received her periodontal certificate and M.S. degree from Virginia Commonwealth University. Upon completion of her residency, she became a board-certified Diplomate with the American Board of Periodontology.
Dr. Connie specializes in LANAP laser therapy. LANAP is a minimally invasive technique that is a great alternative to surgery for the treatment of periodontitis. This procedure allows us to treat cases that were once high risk (i.e., patients on anticoagulants, patients on bisphosphonates, and patients with less than ideal hygiene)
Sandra – Treatment Coordinator Manager

From the moment you first walk into our offices, you know you're in good hands starting with Sandra, our treatment coordinator. With over 25 years in the dental industry, her depth of experience on the business and practice management side, as a technology consultant, a registered dental assistant (RDA) and office manager is invaluable when it comes to managing optimal treatment plans for each individual. When not taking care of patients, she can be found volunteering for groups like the Water-Polo non-profit organization—because working hard on behalf of others is just one of the things Sandra does best.
Kim – Assistant Coordinator

Hailing from the San Gabriel Valley, Kim attended Cal Poly Pomona and Orange Coast College and started her dental career in pedodontics. Over the last 25 years, however, her focus has been general dentistry and orthodontics. She also enjoys the satisfaction of volunteering, whether it's helping out at her son's school, sports, and music programs, working with the American Heart Association, or training with the American Stroke Association for the Disney Half Marathon fundraiser. But there is nothing quite like the simple pleasures of spending time with family and friends, being outdoors, taking walks, and dabbling in photography.
Sara – Dental Hygienist

This habitual high achiever, from her days as a UCLA Biology major throughout dental hygiene school at the top of her class, peers and instructors alike have acknowledged her standout skills and leadership qualities through various awards and recognition along the way. It's no different in the dental office. Patients and staff alike appreciate Sara. But that's what she prizes most: her relationships with others. This same winning energy flows into all aspects of her life. As a wife and mother of two, she relishes every free moment spent with family and enjoys hiking, mountain biking, cooking, and photography.