Choosing an implant dentist for yourself or your entire family is no small decision and therefore requires you to do your due diligence beforehand. Some people may experience dental anxiety before their implant procedures, while others may have rare hereditary diseases that impact their oral health in negative ways. That's why you'll need to find a dentist that can respond to all your dental needs.
Here are some questions you should ask before choosing a dentist for your family in Mission Viejo, CA.
What Areas Of Dentistry Do You Specialize In?
Perhaps the first question you should be asking a prospective implant dentist for your family is the different specializations their dental staff may or may not have. For example, some dentists specialize in cosmetic dentistry procedures such as teeth whitening, cosmetic crown lengthening mission viejo, etc., while others may choose general dentistry, where they'll learn to deliver periodontal treatment, conduct dental implant surgery mission viejo, and various others.
Asking this question will tell you whether the dental services you're looking for are being offered, which will make choosing a dentist a lot easier.
How Do You Make Your Procedures Comfortable?
Given how technology is transforming healthcare, many clinics and implant centers are now using high-powered heat and water lasers to make their procedures more efficient. What makes these lasers particularly desirable for patients looking to undergo a complicated dental procedure is a faster recovery time, minimal invasion, and little to no discomfort.
Our dental implant center uses LANAP laser dentistry as well as the Fotona Light Walker Dental Lasers to prioritize client comfort.
What Do Your Client Reviews Say?
It is no secret that good implant dentists will have long-standing relationships with their clients, which also implies that they have garnered trust. This is a good sign, and so if you find a dentist that has a good reputation, you can consider them to be a viable option for your dental care.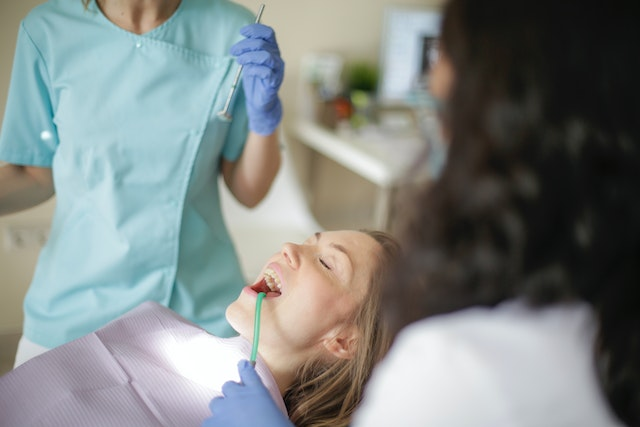 If you want to save yourself the hassle of choosing an implant dentist that's well-reputed and highly experienced, you should check out our Mission Dental Implant Center based in Mission Viejo, CA. Besides using some of the most sophisticated dental technologies available, we offer exceptional customer care for each member of your family. Our team of periodontists can examine your gum issues and help you make a dental plan from scratch.
To learn more about our services, call (949) 364-2935.