A dental implant is a form of an artificial denture in which a titanium screw or cylinder is inserted into the mandible or maxilla. After a healing time of 3 to 6 months, the dental structure connected to the implant (crown, bridge, or prosthesis) is put on. The implant has now grown firmly into the jaw and is sufficiently robust. If implants are treated carefully by keeping up with your oral hygiene, they can last for a long time insuring a perfect smile.
Finding the right specialist to place dental implants is usually as important as following up with your oral hygiene. If you are in Laguna Niguel our team is ready to assist you with any questions you have about dental implants.
Types of Dental Implant procedures
---
Single Tooth Dental Implants 
This dental implant is used when you are missing a single tooth.
Multiple Tooth Dental Implants
If you're missing several teeth, they can be replaced by multiple dental implants.
Full Mouth Dental Implants
If you're missing all of your teeth, they can be replaced by full mouth dental implants.
When might a dental implant be needed?
---
If you have one or more missing teeth, a dental implant might be a suitable option if you:
have a fully grown, healthy jawbone
don't have gum disease
don't have conditions that affect bone healing
Your dentist will discuss with you whether a dental implant procedure is suitable for you.
Understanding implants
---
The best long-term solution to missing teeth is dental implants. That's because they become a fixed part of your mouth and allow you to go about your everyday life—people will never even know you have them. Here's how they work:
Implant 
This anchor piece integrates securely into your jaw like your natural tooth root, creating a strong bond that improves bone health.
Crown
This is the tooth portion of your implant, designed to work as hard as and blend in with your natural teeth.
Advantages of Dental Implants
---

Dental implants are comfortable 
As implants become part of your mouth, they eliminate the discomfort you might feel with temporary dentures.
Better smiles
Dental implants can give you better smiles and can improve your self-esteem.
Help you eat easier
Because they are fixed to your jaw and are as strong as your normal teeth you can enjoy a meal without pain or worry.
Durability
As stated above implants can last many years and with good care they can even last a lifetime.
The procedure
---
Dental implant surgery is usually an outpatient surgery performed in stages, with healing time between procedures.
The process of placing a dental implant involves multiple steps, including:
Damaged tooth removal
Jawbone preparation (grafting), when needed
Dental implant placement
Bone growth and healing
Abutment placement
Artificial tooth placement
The entire process can take many months from start to finish. Much of that time is devoted to healing and waiting for the growth of new bone in your jaw. Depending on your situation, the specific procedure done or the materials used, certain steps can sometimes be combined.
How Painful Are Dental Implants? 
Most people who have received dental implants say that there is very little discomfort involved in the procedure. Local anesthesia can be used during the procedure, and most patients report that implants involve less pain than a tooth extraction.
Are You a Candidate for Dental Implants?
---
You're an ideal candidate for a dental implant if:
You're in good general and oral health.
You have adequate bone in your jaw to support the implant.
You have healthy gum tissues that are free of periodontal disease.
Dental implants are intimately connected with the gums and the bone in the mouth. Since periodontists have had three years of specialized training beyond dental school to make them experts on both soft and hard tissues, they have the ideal combination of experience and knowledge to make sure you get a dental implant solution that looks and feels like your own teeth.
How Much Does a Dental Implant Cost?
---
The cost of a dental implant is divided into at least two cost factors.
Fees for inserting the implant into the jaw
Charges for the prosthesis on the implant
Since the cost of a dental implant depends on the individual case, it isn't very easy to give exact details in advance.
On the following pages, you can find out about the costs of implant surgery.
How Successful Are Dental Implants?
---
Success rates of dental implants vary, depending on where in the jaw the implants are placed but, in general, dental implants have a success rate of up to 98%. With proper care (see below), implants can last a lifetime.
Side effects of dental implants
---
Whether you have dental implant surgery in one stage or multiple stages, you may experience some of the typical discomforts associated with any type of dental surgery, such as:
Swelling of your gums and face
Bruising of your skin and gums
Pain at the implant site
Minor bleeding
You may need pain medications or antibiotics after dental implant surgery. If swelling, discomfort or any other problem gets worse in the days after surgery, contact your oral surgeon.
After each stage of surgery, you may need to eat soft foods while the surgical site heals. Typically, your surgeon will use stitches that dissolve on their own. If your stitches aren't self-dissolving, your doctor removes them.
How to make implants last longer
---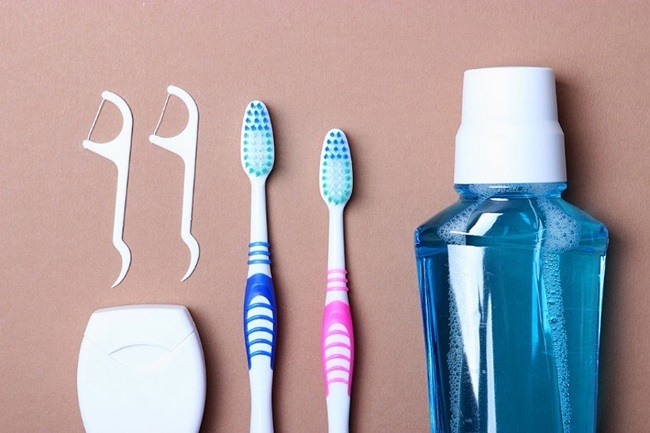 Your dental teeth can be preserved by:
Practice good oral hygiene. Just as with your natural teeth, keep implants, artificial teeth and gum tissue clean. Specially designed brushes, such as an interdental brush that slides between teeth, can help clean the nooks and crannies around teeth, gums and metal posts.
Visit your dentist regularly. Schedule dental checkups to ensure the health and proper functioning of your implants and follow the advice for professional cleanings.
Avoid damaging habits. Don't chew hard items, such as ice and hard candy, which can break your crowns — or your natural teeth. Avoid tooth-staining tobacco and caffeine products. See your doctor if you grind your teeth a lot.