Finding a dentist and periodontist you're comfortable with is the first step toward a lifetime of improved oral health thanks to dental implants. Periodontal treatments are much more complicated than regular dental services, so choosing a trained and reliable periodontist is essential.
So how do you choose a periodontist in Mission Viejo when there are so many dental clinics offering periodontal treatments near you? Here are some tips to help you find the right person for your dental concerns:
Get opinions and referrals from reliable sources
Even if you've never been to a periodontist yourself, it's likely that a friend or family member has. Inquire within your close network of friends and family members if they know of any good periodontists in the Mission Viejo region.
Trusted friends and family members won't lead you astray, and most will gladly recommend a professional if they've had a good experience with them. It's also a good idea to get a referral from your dentist—perhaps they can recommend reliable periodontists they've worked with in the past.
Inquire about training and experience
When looking for a periodontist in Mission Viejo, it's important to choose a professional you can have confidence in.
A periodontist must have completed a four-year bachelor's degree, a dentistry degree (DDS or DMD) from a recognized dental school, as well as a three-year periodontal residency program that has been recognized by the American Dental Association. The American Board of Periodontology certifies the most qualified periodontists in the field.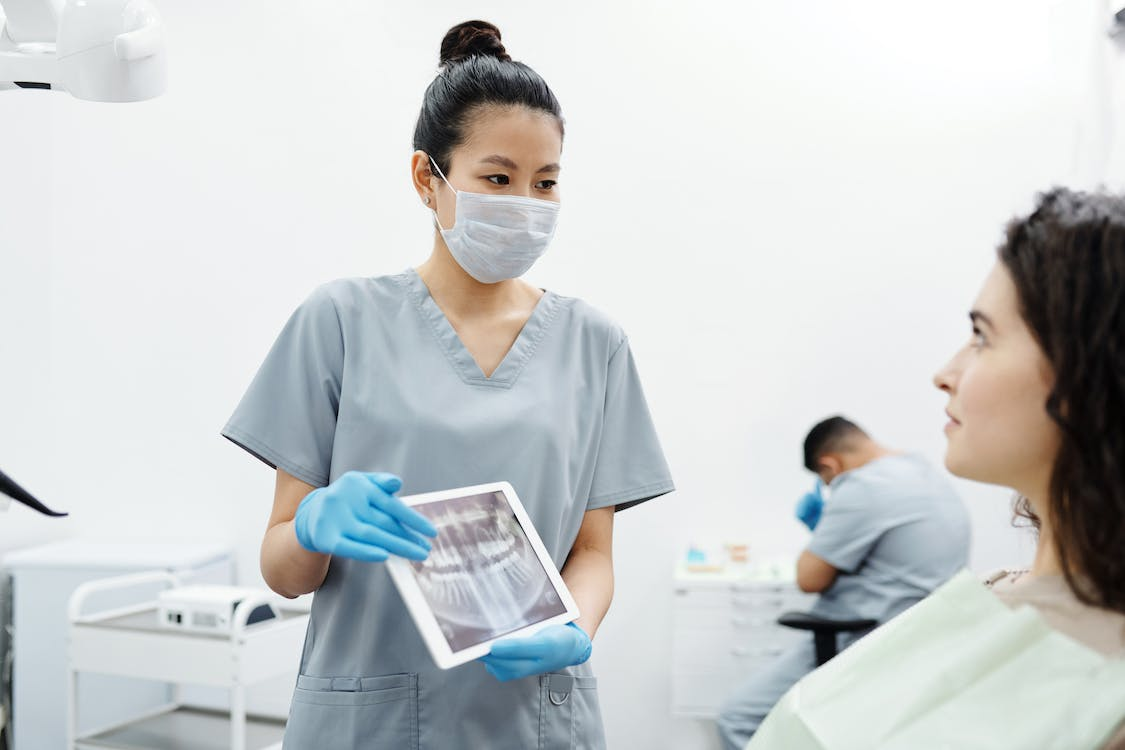 Test the waters with an initial appointment
In the initial meeting, the periodontist will explain the whole process of getting dental implants and answer any questions you may have. When a periodontist suggests other treatment options before dental implants, that's how you know they're an expert in their field. They will instead assess your medical and dental records and conduct an overall assessment of your dental health.
Specialized care for each patient
A good periodontist will tailor a treatment plan specifically for your dental health requirements. The number of teeth you're missing, where they're missing from, and your desired outcome from getting dental implants will be all factor into your unique treatment plan.
Your individual treatment strategy should ideally have a maintenance schedule that you and your periodontist follow up on. In addition to daily brushing and flossing, you should visit your periodontist for checkups and cleanings regularly to maintain the health of your mouth and new teeth.
Find Mission Viejo's most trusted periodontists
At Mission Implant Center, we hire only the top experts in their field and employ the latest technology to offer the best care for our clients. Our team of dentists, oral surgeons, and periodontists offer expert dental services like dental implants, cosmetic crown lengthening, pinhole surgery in Mission Viejo.
Get in touch with us right now to schedule an appointment with a skilled periodontist in Mission Viejo.