Over their lives, most people will lose at least one tooth. Losing teeth can be the result of trauma, bruxism (teeth grinding), periodontitis, cancer chemotherapy, and other concerns. Repairing your teeth or replacing them with artificial alternatives can do more than just boost your confidence in your smile; it can also make eating easier.
Dentistry and dental technology have come so far that lost teeth may be replaced with a perfectly natural-looking set of artificial teeth. Replacement options for missing teeth range from dentures and fixed bridges to dental implants, which we offer at Mission Dental Implant Center.
Keep reading to learn about the different options you have for artificial teeth and how they work.
Dental implants for replacing missing teeth
Dental implants are capable of lasting for decades and look just like your natural teeth, making them a great option for replacing missing teeth. The procedure involves surgically implanting a screw into the jawbone, then an abutment and crown are fixed on top of it. The artificial tooth blends in seamlessly with the rest of your smile, so you don't need to worry about it looking fake or out of place.
If you practice good dental hygiene, your dental implant will last you a very long time. To replace one or more missing teeth, your oral surgeon might suggest either endosteal or periosteal dental implants.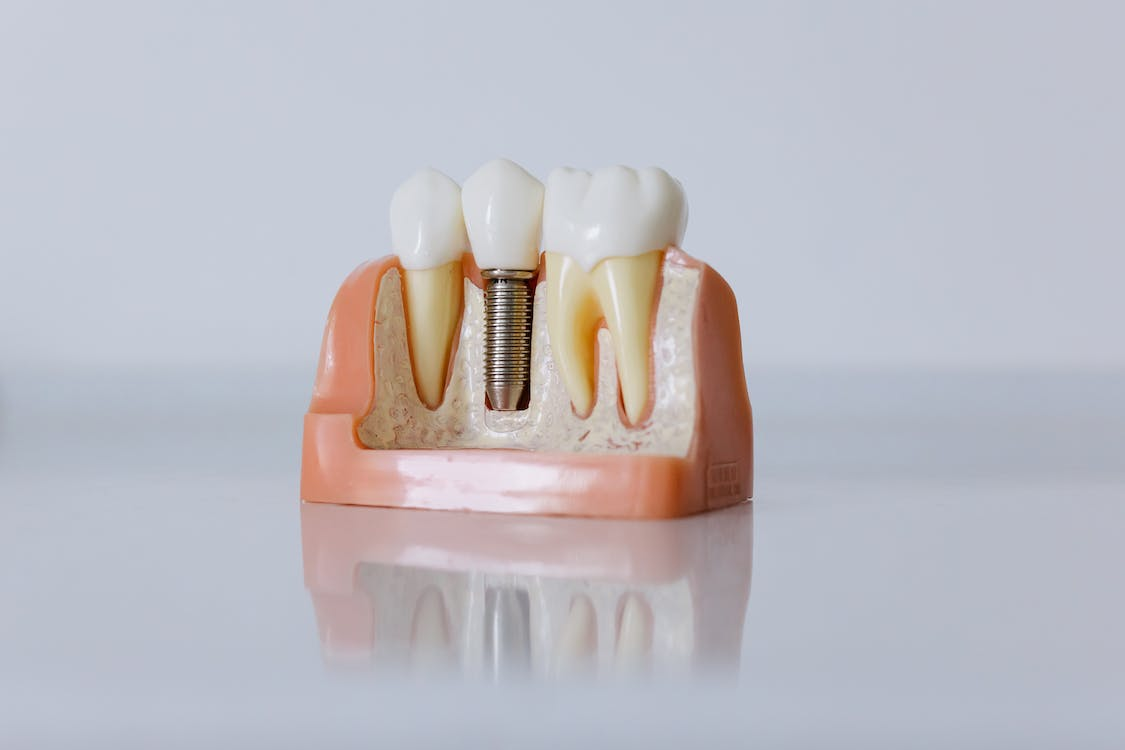 Dental bridges are less expensive than implants
A permanent dental bridge is a less expensive alternative to dental implants for replacing one or two lost teeth. A fixed bridge consists of an artificial tooth or teeth joined to two crowns on each side. The bridge is held in place by crowns cemented onto the teeth on either side of the gap.
Dental bridges that are bonded into place can only be taken out and replaced by a dentist and don't need any special care save for regular brushing. However, while a fixed dental bridge may last for many years, it will ultimately need to be replaced.
Flexible partial dentures are a convenient solution to missing teeth
A flexible partial denture is a removable dental prosthesis that consists of a row of false teeth attached to a transparent, soft resin foundation. It can be used to replace many missing teeth in either the upper or lower jaw.
Flexible partial dentures, sometimes known as Maryland bridges, include metal or molded "wings" at each end that wrap over the neighboring natural teeth to lock the denture in place. They are most commonly used to replace the front teeth, however they can also be used to replace teeth in the back if necessary. Both sleeping and cleaning need their removal.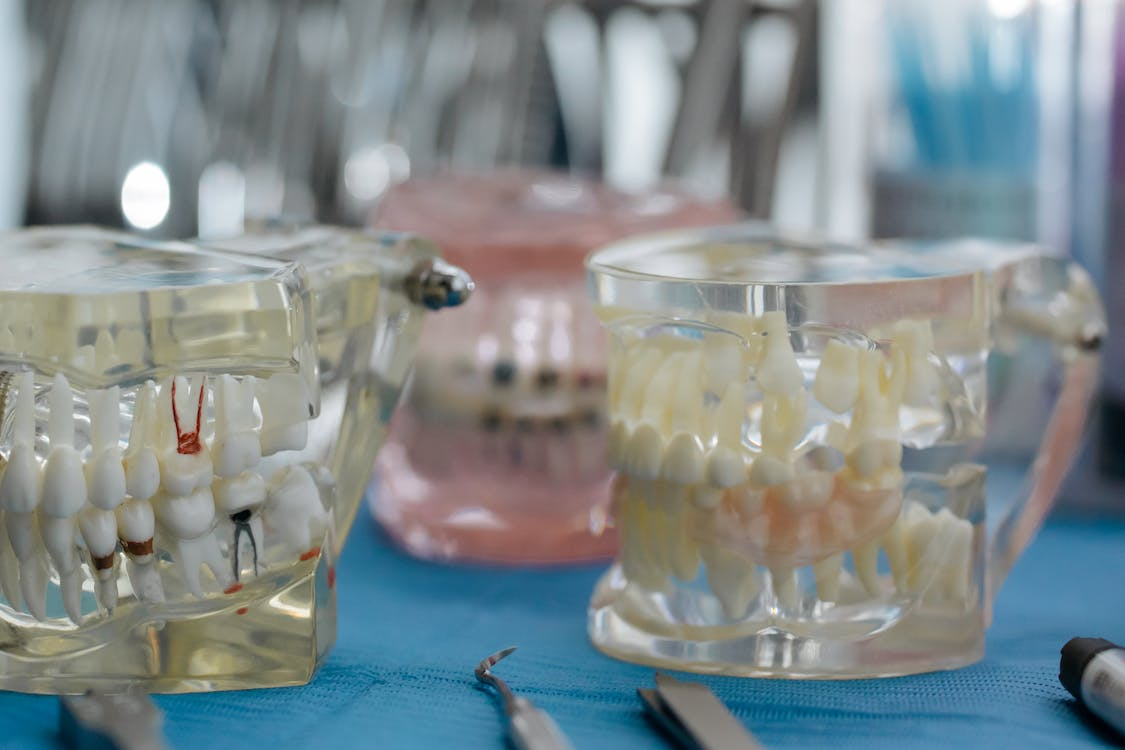 Dentures can replace the upper or lower set of natural teeth
On the other hand, complete dentures replace all of the teeth in one area of the mouth. They are detachable and must be removed each night for thorough cleaning. Dentures are artificial teeth constructed with resin or acrylic. They are attached to a flexible plate designed to fit within the oral ridge. Dentures stay in place because of suction, but you may also apply dental glue if you're concerned about them moving about.
Full dentures require the extraction of all of the patient's natural teeth from the dental arch. Dentures need to be debased every few years to account for natural changes in the structure of your jawbone. With this procedure, your current dentures will be taken out and replaced with new ones that will fit your mouth more snugly.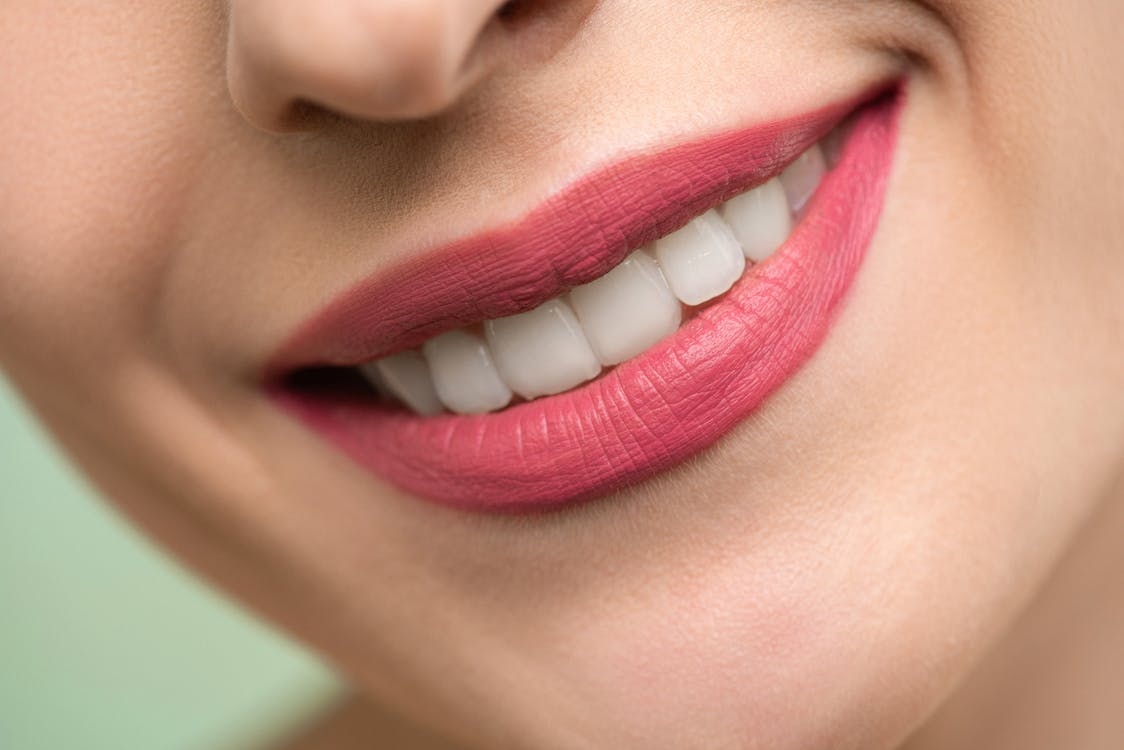 Does your mouth feel different with artificial teeth?
Artificial teeth, and in particular those supported by dental implants, have come a long way in terms of aesthetics and functionality in recent years, all thanks to contemporary cosmetic dentistry. Artificial teeth and implants are not made out of the same stuff as real teeth, but they do come very close. At first, you could get a different sensation from them. But you'll get comfortable with them, and they'll feel like part of your mouth in no time.
Consult top oral surgeons in Mission Viejo
Want to learn more about your options for getting dental implants in Mission Viejo? Mission Dental Implant Center has the expertise to assist you. We provide a wide range of dental services, from dental implants to cosmetic crown lengthening to pinhole gum surgery and more. Our skilled periodontists use cutting-edge equipment to provide first-rate dental care.
For more information about our dental services in Mission Viejo, contact our oral surgeons today.